We all need money to pay our bills. How do we do this? By working for someone or working for ourselves as in starting a business. You don't need money to start a business. There are many ways to start a  business off the ground without a dollar in your pocket.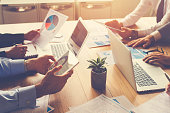 Some Strategies To Start A Business
1. Start A Service Business
2. Pre-Sell or Resell Products
3. Pursue 3rd Party Funding
You can start a business immediately. You can make $1,000+ in the next week, $10,000+ in the next month, or $1 million in the next year, so you can invest that money into building a legitimate, profitable business.
Viable business strategies could cost a few hundred dollars to get up and running. If you do not like spending money on a business, you probably won't make it very far in business. I am not suggesting being extravagant either.
You should never be limited in making the right decisions by a lack of capital. If you need $1,000 to launch your business, you can use these strategies to quickly earn that money to invest in your business. If you need $100,000, same deal.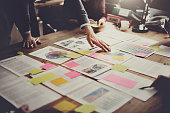 Start A Service Business
You may consider that the best possible business you can start is a service business.
There are many services which can be performed at no monetary cost and only require minor overhead costs as they scale. The services business model is straightforward and very accessible regardless of experience.
In-Demand Service
Considering your existing knowledge or experience, you can target  different strategies when choosing your service business, such as an in-demand service
This is the single easiest way to launch a new business with no money. This could also be called "freelancing".
There are many in-demand skills that can be learned relatively quickly and then sold online:
1. Video editing
2. Social media management
3. Photography
4. Graphic Design
5. Link building
6. Blog writing
7. Translating
8. Web development
9. Copy-writing and many more
There are people making multiple six figures in any one of these fields. You don't need to have an existing skill set to start. Your earning potential will certainly increase with experience and training. Many freelancers learn along the way. They start with low-paying clients and then increase their rates as their skills improve.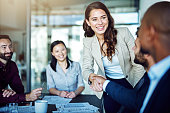 1 Peter 4:10
Each of you should use whatever gift you have received to serve others, as faithful stewards of God's grace in its various forms.
You should think of your business as a service to others first. Making money will come second. If you make networking all about closing a contract, people will see right through you and you'll get nowhere fast. Listen for an opportunity to give first.
Napoleon Hill:
Opportunity often comes disguised in the form of misfortune or temporary defeat